PACKING
SHIPPING
INDUSTRY INFO
CUSTOM PACKING
CONSOLIDATION
LOADING/CROSS-DOCKING
LOGISTICS
YEAR-ROUND PRODUCT SOURCING AND FULFILLMENT
ONE-STOP/ONE-PICK
Customer Service and Dedicated Commodity Specialists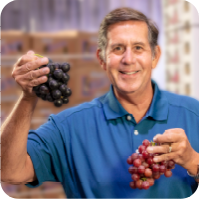 With our experienced professionals and superior customer service, we are looking to create solid relationships with our customers. We provide a great buying experience with our knowledgeable professionals, quality product, convenient one-stop/one-pick program, and consistent deliveries. Custom Produce Sales will enhance your program!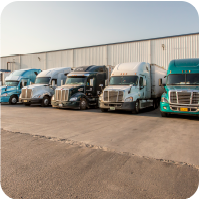 We handle over 80 commodities in citrus, grapes, melons, tree fruit, and vegetables. All conveniently located for one-stop/one-pick shopping. From our growers to our suppliers, we focus on quality and consistency.
State of the Art Facility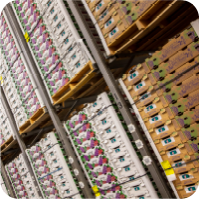 Custom Produce Sales home office is located in Parlier, CA, right in the heart of California's Central Valley. Built from the ground up, our new 200,000 sq. ft. facility, including a 10,000 sq. ft. repacking room, gives us the ability to provide private brand labeling, special packs, barcode lot identification, product split packs, tracking, and the quality that is expected from our customers. In addition, we operate two consolidation facilities in Yuma, AZ and Salinas, CA.

Information and communication are one of our top priorities. Our commodity managers are experts in their field, they are always up to date on market trends, weather effects on crops, labor effects on production, and freight availability. They gather information from all sources in the industry from growers to final receivers. Our weekly newsletter gives our customers an outlook on upcoming crops, prices, and availability, which allows customers to make timely and informed decisions.